Our programs
Our programs are co-developed and co-delivered with Tasmanians who have experienced stigma and discrimination.
Their voices are central to all our work because we know that engaging with authentic voices is the key to lasting social change.
Our innovative programs create positive change in workplaces and schools, as well as for Tasmanians who experience stigma or discrimination.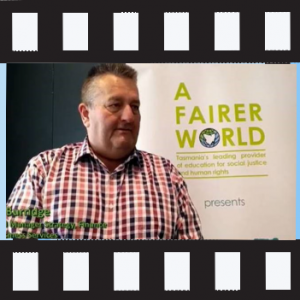 "I think, as we develop our culture at TasNetworks, we've got to open our minds up and leave unconscious bias behind and I think what the Human Library brings are great stories about diversity and inclusion." Learn more...
Growing up Glenda Radcliffe never had reason to think she was anything but an average person, however a change of schools, and a growth spurt that never arrived was Glenda's indication that she was unlike her peers. Continue reading...
With the assistance of our Lets Get Together Program, Rose Bay High School is working to create a more respectful school environment. The concept of a 'Chill Out Room' was conceived...
Learn more...
"Oh hey, I'm transgendered" is how Andy chooses to open the story he shares with audiences. There are many turning points in Andy Gall's life that have shaped who he is today, his story as a human 'book' is just one of them. Continue reading...