Chloe – happily living as my true self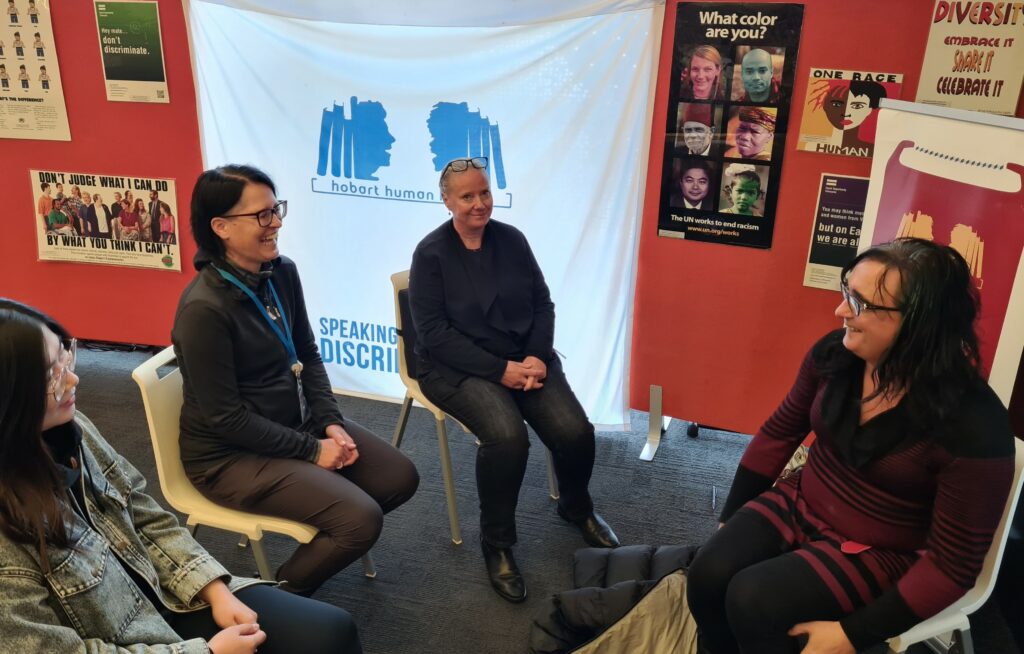 Hi, my name is Chloe. I am a transgender woman in my late 40s. As part of the human library, I talk about what it was like for me growing up and how I came to understand myself as a trans person, and how I came out at my workplace. I used to work in a large call centre, but luckily don't work there anymore. There's more about that when I tell my story in workshops with schools and workplaces.
I love being a part of the Hobart Human Library. I love the team I work with and the talented and diverse people who are all there. Everyone is wonderful and unique and knows they are doing something important. One very rewarding aspect of being a human 'book' is helping people to meet, and come to understand, people like myself. I truly feel as though I am giving back to my community.
I'm very passionate about diversity and the stories of not only trans people but diverse people everywhere. I believe that everyone should have the best chance at being themselves. I've been a screenwriter and performer for over 20 years and have reached a point in my career where people are now interested in my perspectives and lived experience. I have a few writing and media projects, some of which include trans stories, in various stages of development. I am also a strong advocate of community education and support and have begun working at a place called "Working It Out" a local Tasmanian LGBTIQA+ training and support service.
"I am incredibly happy being myself and I never have to think twice about who I am. My time with the Hobart Human Library has taught me how valuable my stories and experiences truly are."